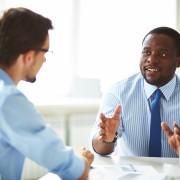 Even the most effective and successful professionals often need to step up their personal leadership effectiveness in order to fulfil their accountabilities, make a difference, inspire others, influence change and live up to their vision and potential
I have been coaching professionals and executives for over 30 years.
My coaching approach, practice and process has enabled tens-of-thousands of clients to see beyond their blind spots, stretch beyond their comfort zone and achieve significant breakthroughs in areas that are important to them.
Focusing on areas such as:
Teaming
Driving strong teamwork, alignment, collaboration and partnership across levels, functions and geographies.
Caring
Expressing and demonstrating genuine care for people, especially when demanding significant accountability and performance for bold results.
Courage
Taking risks, challenging the status quo and making bold decisions rather than tolerating excuses, blame and undermining or counterproductive behaviors and conversations.
Communication
Interacting with superiors, peers, subordinates, stakeholders and customers in a more honest, authentic, courageous and effective way — no matter how uncomfortable or difficult it may be.
Passion
Motivating others, especially in challenging times. Igniting people with passion, enthusiasm and inspiration.
Excellence

Consistently creating a sense of urgency to achieve greatness.
Authenticity
Always behaving and showing up in a credible and genuine way with no hidden agendas, motives or intentions.
Reliability
Being clear about commitments made, and consistently delivering on them without excuses.
Relentlessness
Being unstoppable and uncompromising about your own and others' level of performance.
Engagement
Driving genuine ownership, commitment and accountability in companywide objectives and strategies.
Big Picture
Dealing with local issues from the view of the big picture, rather than personal or local agendas.
Personal Brand
Elevating personal and reputation in order to make a bigger difference and more rapidly gain recognition and win promotion.
My Process
The areas of development vary from person to person; therefore, coaching engagements are customized to clients' personality, style, circumstances, opportunities and needs.
Whether our executive coaching takes place as part of a larger transformational or team development process or as a standalone project, executive coaching typically includes:
A kick-off dialogue to clarify and align on:

Areas of development and opportunity.
Key objectives of the coaching engagement — i.e. what success looks like.
Key ground rules and expectations (me and you) for the coaching work.
A 360-degree assessment with people who know you and interact with you on a regular basis (superiors, peers, subordinates, stakeholders and customers).

An honest, succinct and useful summary of my observations about your starting point and what is needed for you to go to the next level.
A minimum of a bi-weekly cadence of coaching calls or meetings to fulfil the objectives of our coaching engagement.
The executive coaching program is NOT based on time/hours spent in coaching sessions, but rather on providing value and driving outcomes. When I take you on it's a genuine commitment on my part. Hence, throughout the coaching engagement, I am available on an ad-hoc basis to provide as much real-time coaching, guidance and support as needed and requested.